Property Management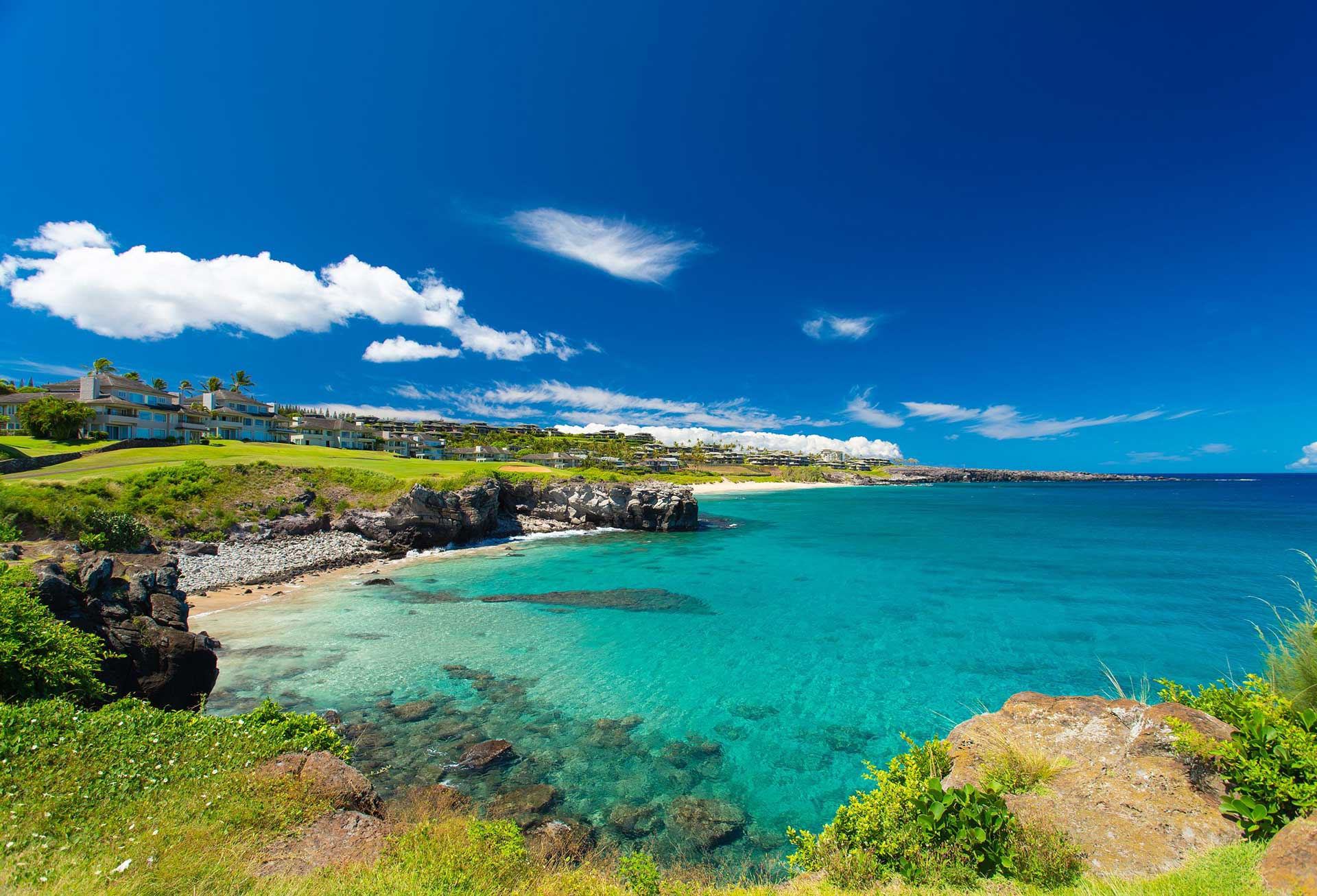 Put the Vacation Back in Your Vacation Home
Your vacation home should be the last thing you worry about. At Ridge Realty Rentals, our dedicated team is here to help manage your investment property while allowing you to get back to what matters most in life.
Why Our Property Owners Love Our Team

Josh and Kristen G.
"We are very happy we went with Ridge Realty to manage our residence. We feel so comfortable and grateful for what "the sisters" do for us. When we first bought our condo, we thought that living far away (the mainland) might poise some problems. But with Ridge Realty in charge, we honestly don't need to think or worry about our place at all."

Thomas F.
"We first discovered Ridge Realty Rentals 12 years ago while looking for a short-term rental in Kapalua. The rental process was user friendly and quite easy. Our initial rental was way above our expectations and the price was very reasonable for Kapalua. We continued to visit Kapalua for many years and utilized the services of Ridge Realty Rentals. Their services were great and our needs were always met."

John and Mary S.
"We have only the highest recommendations for Ridge Realty. Terry, Diane and their team are prompt, professional and truly care about their clients and guests. They truly love the Ridge complex as we all do and make sure all are welcome and the units are well stocked and cared after all the years."
Why Our Property Owners Love Our Team

Frank D.
My wife and I have been working with Diane and Terry (Ridge Realty and Rentals) for more than 30 years. Our Kapalua condo has always been in their hands. And what caring hands they have been! When we are not in residence, they care for it as if it's their own and simultaneously welcome the folks who rent it through them.

Dave B.
My wife and I have owned our Kapalua condo for about a dozen years and gave it to Ridge Rentals two years ago to manage. We should have done it years ago. We couldn't be more satisfied or recommend the service more strongly. Based on how RR takes care of our property, I'm confident renters will be very happy with their experience and want to return again and again.
Why Our Property Owners Love Our Team

Kevin M.
Our family has owned homes in the Ridge since the 1970s. We live in California and consider Maui our second home. My parents, sister and husband, and my wife and I have always had our properties managed by Ridge Realty. Speaking from experience, I can tell you that Terry and Diane have always obtained the most responsibly renters, have addressed our every need, and been available to us at a moment's notice. It really helps that they live at the complex. I will never forget the time a pipe broke flooding the downstairs of our place and Terry and Diane were up in the middle of the night securing a different location for our renters and supervising the cleanup crews. More than property managers, Terry and Diane are our friends just as my parents were friends with their parents.
I give them my highest recommendation.

Greg and Dorothea C.
It is easy for us to recommend Ridge Realty Rentals; we are pleased that they are our property managers. We have stayed in our villa twice since they started managing it, and each time we were impressed with how clean and well maintained it was. They are taking care of it as if it was their own The fact that they live in the complex is a definite plus. Communication via text or email is quick and efficient, and their in-house maintenance allows for issues to be easily fixed. Using RRR as our management agency is more profitable; they keep our villa booked at great rates. We also find the online owner's portal convenient and informative. We don't hesitate to recommend Ridge Realty Rentals for your management company.
Why We Have the Happiest Guests

Haley
"I have stayed at Maui several times now and after staying here, I will never go anywhere else. The views are absolutely breathtaking and the communication and professionalism from the host was the best I have ever experienced. We will definitely be staying here again when we visit Maui."

Shay and Ben
"Ridge Realty was such a wonderful company to work with while my husband and I stayed on Maui for the winter (about 3 months total). During that time, we stayed in 3 places by Ridge Realty and one by another property management company. I experienced a big difference in warmth, communication and service from Ridge Realty. It really does make an impact when you have a good relationship with the people you rent from."

Deitrich & Sue
"There are many reasons why we have been coming to the Ridge for over 25 years! It is our Maui home. Everyone associated with Ridge Realty over the years have been great. The team, location, the appearance of the properties and the units themselves are all first rate! We have never needed or wanted anything more. Thank you so much for everything!"
Why We Have the Happiest Guests

Ryan C.
This property is fantastic and the Ridge Realty group provided excellent service that went well beyond that of a traditional and expensive hotel. When we had questions about the property, their response was friendly and immediate. Upon arriving we were greeted with a perfectly clean space and a thorough guide to the property with its various amenities. The entire experience was seamless from the initial communications prior to our trip giving great tips till the easy check out process that made our getaway day smooth and relaxing. A highly recommended spot to indulge in the luxury of Kapalua without paying the price of the Ritz or Montage.

Vanessa A.
We felt like we hit the jackpot with this rental—wonderful quiet location in a great part of town, excellent communication and just as described! We really appreciated how clean and well-stocked the unit was—it had everything we needed for a week's stay.

Brenda
If you are looking for the perfect accommodation in Maui, Ridge Realty Rentals is your answer. We just spent a week there and loved it so much. Everything I would have wished for was there. Any question was answered immediately and with kindness. Thank you, Kimberly, for making our vacation in paradise the very best!!
Why We Have the Happiest Guests

John
I can't imagine a more suitable location or accommodation and would highly recommend Ridge Realty to anyone. Ridge Realty representatives offer very responsive and comprehensive guidance, enabling one to plan the perfect trip. I really can't imagine a better Maui experience.

Roberto
If you are hesitating about booking: stop. This place was freakin' fantastic. My wife and I have been around the world, and this was hands down one of the best experiences we have had.

Katherine N.
This was by far the BEST vacation our family has ever had. We have stayed in Kapalua many times but have never experienced such exceptional service and will never go anywhere else. The property was immaculately clean and from start to finish we were treated with a warmth you just don't find these days. They provided great information before and during our trip and were quick to respond to any questions we had. Ridge Realty truly emulates the Aloha spirit!