Our Team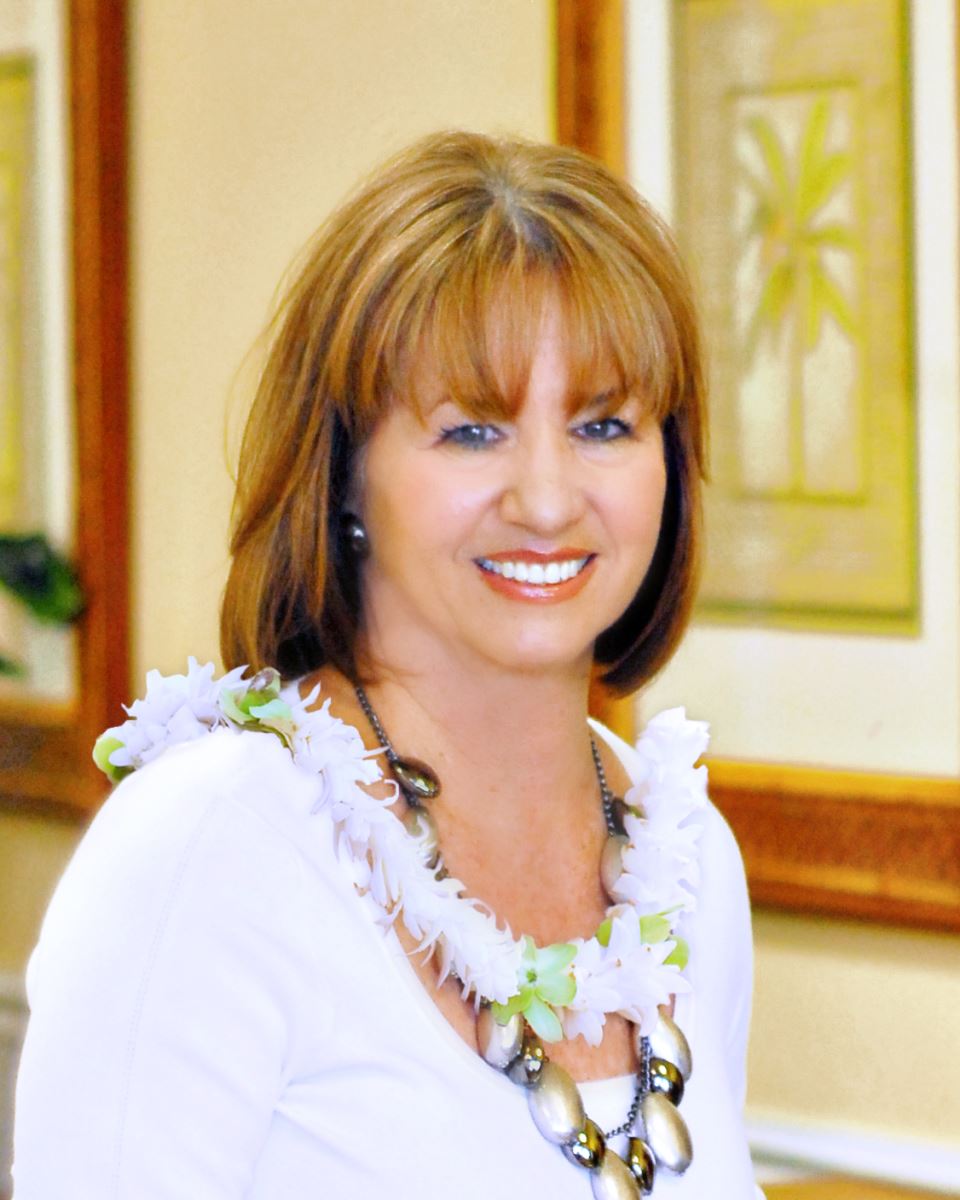 Terry Craven
R (Broker), CRS
[email protected]
Terry Craven is the Principal Broker and a co-owner of Ridge Realty/Rentals LLC. Her love of Maui, plus her passion for her business combine to make her arrival at the office every morning, simply a joy. Terry is the daughter of the company's founders – Jack and Johnny Nowell – and she has worked at Ridge Realty/Rentals for over thirty consecutive years. She distinguishes herself in providing her clients with exceptional service, and does so with a heart. She makes it a priority to exceed client expectations each and every day.
Terry's business focus is on three areas: vacation rentals, property management and real estate sales. She understands, for example, that the undertaking of buying or selling property can sometimes be stressful, especially for the layman; she works diligently to ease that process, to make it as seamless as possible. Her clients benefit from her attention to detail, and, her strong negotiating skills; the end result is a maximum value for the seller or, a fair purchase price for the buyer.
To ensure that client property values are kept at a maximum, Terry looks after her clients' investments as if they were her very own. Time and time again, clients relate that they feel secure; that they own peace of mind, knowing their investments are being handled by someone who might as well be family. Client needs and concerns – whether investor or guest – are addressed promptly, always and without fail. Terry is a believer in continued education in real estate and property management. She holds the designations of Certified Residential Specialist (CRS), and, Real Estate Digital Marketer (REDM).
Terry grew up in California and earned her bachelor's degree in Political Science at UCLA. She is the proud mother of two: Jess and Kimberly. She is the grandmother of two beautiful girls: Reagan and Riley. Terry is an avid supporter of our military men and women, and an advocate for all veterans – those who have secured the blessings of freedom which we enjoy today.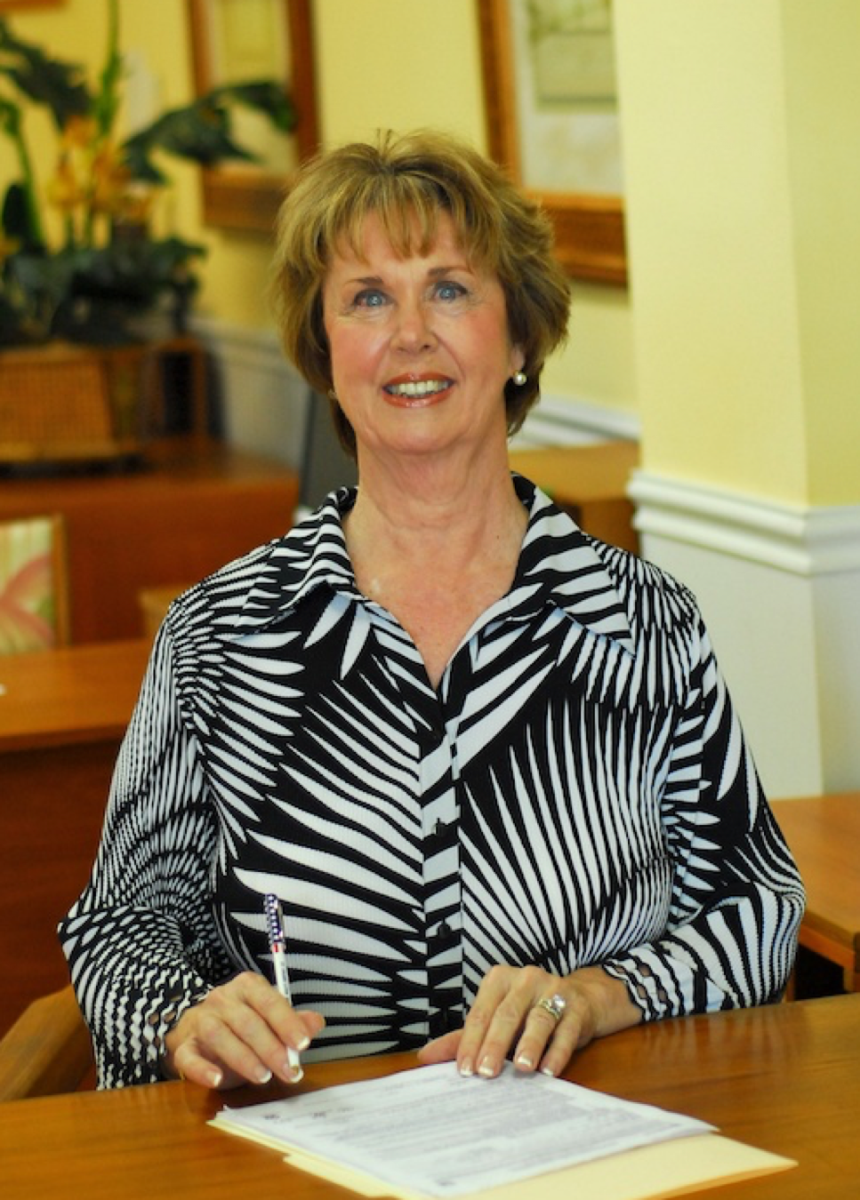 Diane Loughland
R (S)
[email protected]
Diane Loughland is a licensed Real Estate Agent and co-owner of Ridge Realty/Rentals LLC. Diane is the daughter of the company's founders – Jack and Johnny Nowell – and she has worked at Ridge Realty/Rentals for over thirty consecutive years. Her passion for her clients, and her enthusiasm in the workplace are evident in all that she does. Whether busy assisting clients with vacation rentals, with property management or with real estate sales, Diane is driven by that happiness that comes her way when her clients achieve their dreams.
Diane is a firm believer in relationship marketing. She is keen to first develop and then maintain a close client relationship. She is always and everywhere there for her client. In turn, she creates happy customers. It is not surprising that as a result, Ridge Realty/Rentals is the recipient of frequent customer referrals. Diane's aim is to build an atmosphere of mutual trust and respect. Her success is due in a large part to her habit of establishing, from the very get go, an open and candid line of communication between client and interested parties. Key for Diane is that expectations be kept genuine and fact-based, not inflated and without foundation.
Diane produces results for motivated sellers, and she does that through the use of innovative real estate practices. Diane is well posted on local real estate; she has an intimate acquaintance with both the Kapalua and West Maui markets. Her history of success and her growing list of satisfied clients are proof that she gets the job done. She provides clients with the satisfaction that their real estate or rental needs will be met at every step of the way.
Diane is the proud mother of two: Jack and Lisa. She is also the grandmother of five: Mackenzie, Reed, Mya, Abby and Justin. Diane considers her family to be her greatest achievement, and she spends as much time with them as she can, in both Arizona and Oregon.
When Diane is not working while on-island, she enjoys as much as anything simply staying close by, embracing the serenity and beauty of Kapalua.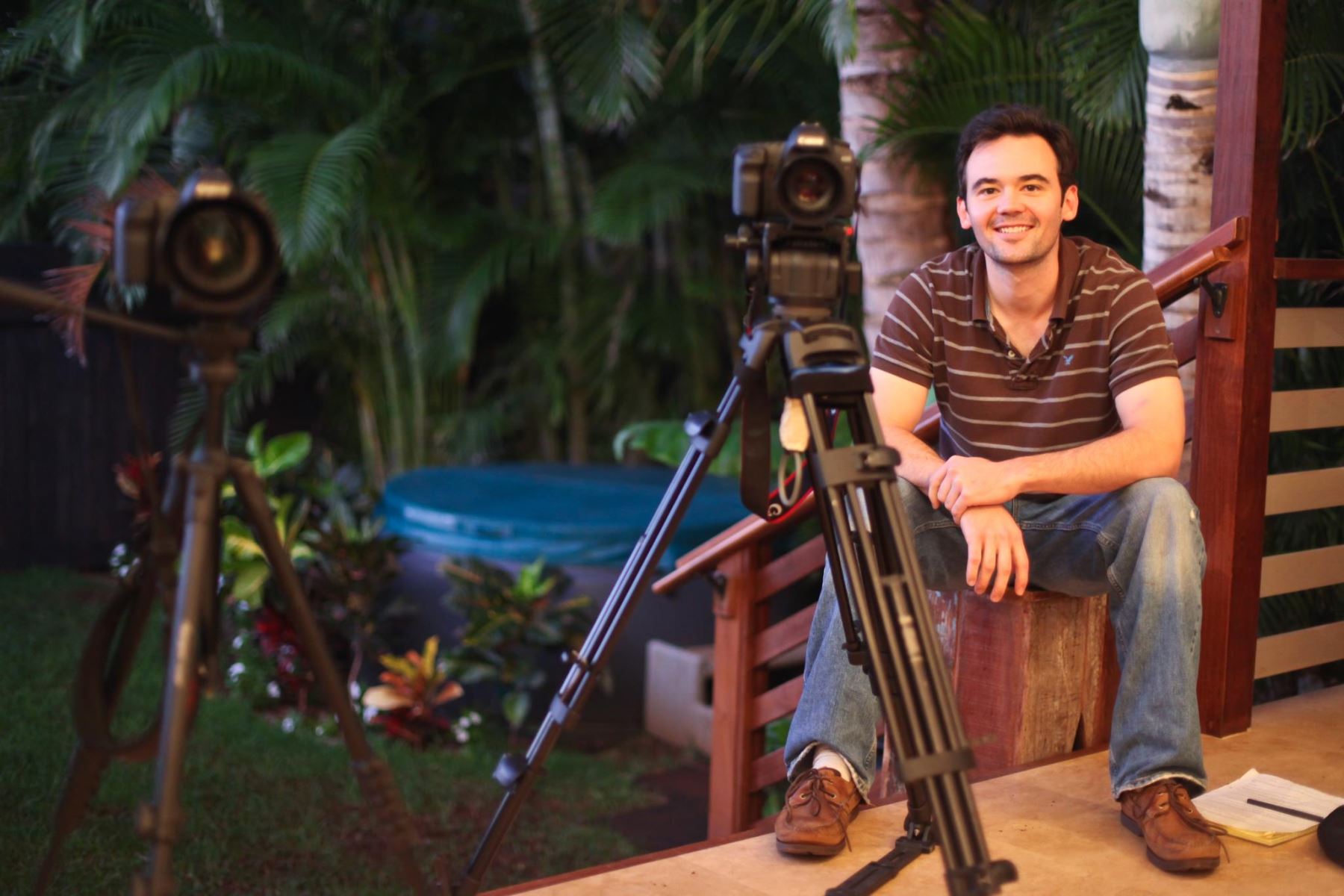 Jess Craven
[email protected]
Jess Craven serves multiple roles at Ridge Realty/Rentals; overlaying all of these is his warm and caring personality, one which never fails to positively impress our guests and clients. Jess is the grandson of Jack and Johnny Nowell, a third generation employee, and has been working for Ridge Realty/Rentals from his early teens. Whether he is meeting clients at their villa, or, taking photos of owners' property for marketing purposes on our site, all are drawn to his "can do" attitude.
Ridge Realty/Rentals is fortunate to have a talent such as Jess at our disposal. Jess is an Emmy Award winning cinematographer and former producer/director of the television show, "Self Made in Hawaii." This show led to two Emmy nominations and an award for the "Photographer-Program (Non-News) category." Jess also won the prestigious "Telly Award" for his work on "Self Made in Hawaii." Beyond that, Jess has helped film numerous television programs in Hawaii, as well having the honor to produce a documentary film for the non-profit group, Grow Some Good. Jess's film was instrumental in this group's fundraising endeavors. Jess has also had the pleasure of filming top music talents Willie Nelson and Lily Meola, and directed and produced a music video for Hawaii music star, Anuhea.
No other realty company in Maui can claim an in-house talent like Jess. And his presence is key to our effective marketing. We all know that in order to sell a home, or book a vacation rental, we must have high quality photos and videos. Perhaps not thirty years ago, but certainly now, this is a requisite. Jess's work is without equal. His pictures and videos perfectly showcase our clients' homes, and in such a way that brings the character and personality of each, to life. His shots are crystal clear; his vision – sharp, elegant and refined. Jess's award winning style translates to quicker sales and rental bookings.
Jess graduated from Whittier College with a degree in Business. From serving as Student Body President at Whittier College, to his founding and editing of college newspaper while there, to his Emmy and Telly awards, and finally, for you beer lovers! – his "Best of Show" at the Maui Brewing competition, we are proud to have Jess on board. He is a proven leader and visionary. We look forward to putting Jess's talents to work for you!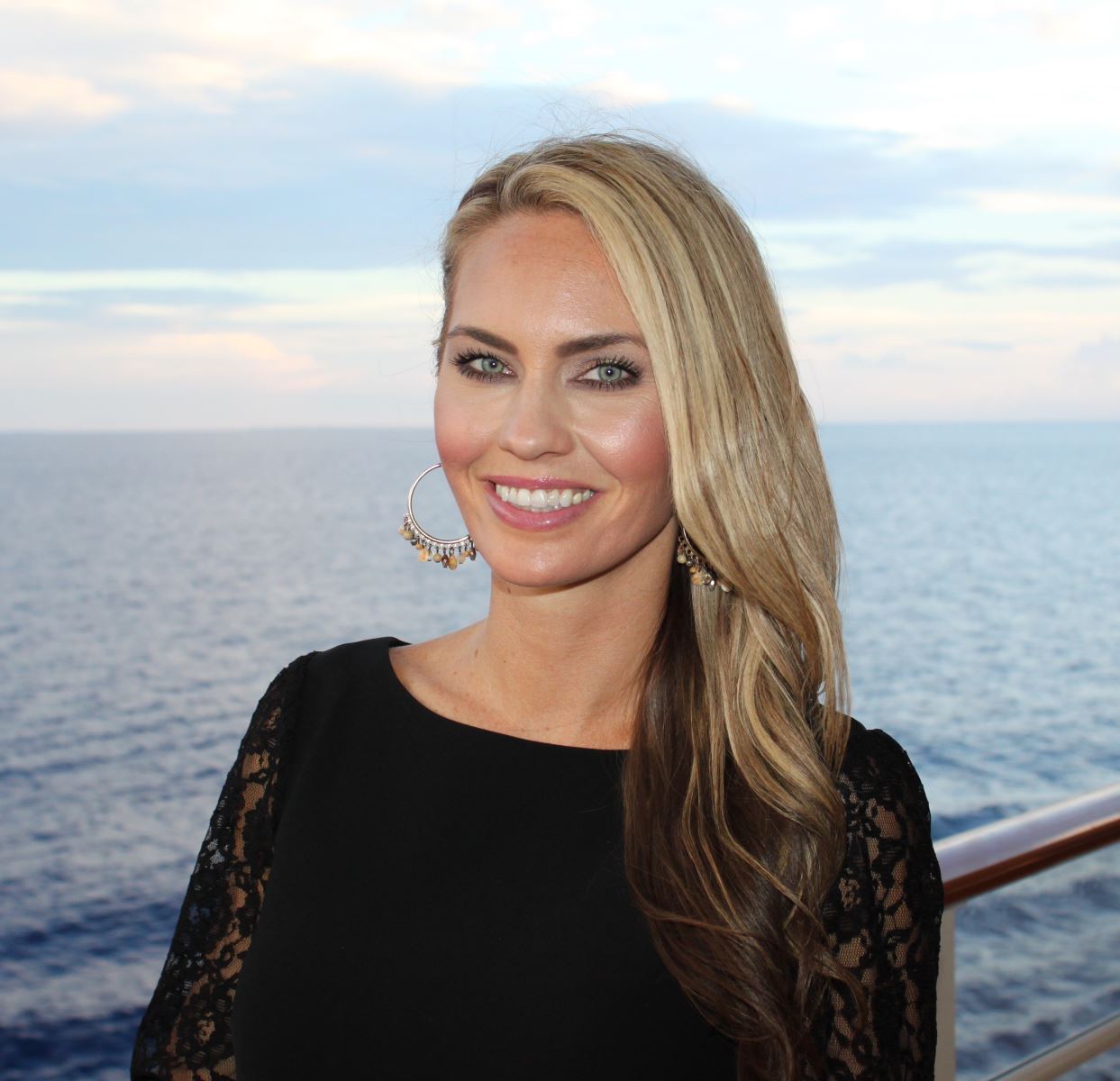 Kimberly Johnston
[email protected]
Kimberly Johnston specializes at Ridge Realty/Rentals in digital office management and marketing. She is the granddaughter of Jack and Johnny Nowell and a third generation employee.
Kimberly now manages Ridge Realty/Rental's social media marketing, and the Ridge Realty/Rentals website, and, all aspects of the "LiveRez System." LiveRez is a reservation and property management system which includes a customer relationship function, a property care function (for managing housekeeping and maintenance activities), and, a real-time connection to QuickBooks, for vacation rental accounting. This system provides our guests, clients and employees with state-of-the-art technology; we feel that it is in fact the most professional way to get the job done in our industry.
Kimberly's key objective is to create and then maintain procedures that ensure a smooth and functioning environment for guests, clients and employees. Her creativity and her buoyant, high-energy spirit are infectious; because of this, problems or situations that might earlier have appeared to be a hurdle seem nearly always to be less so. Her love for Maui and, her love for Ridge Realty/Rentals is an overlay, and clients know the difference; they can feel it. Kimberly is committed to ensuring that all business transactions are made to be smooth, seamless, and, to be as enjoyable as possible.
Kimberly graduated from the University of Hawaii-Manoa with a major in Political Science. She is proudly married to an Army Aviation Veteran, Carter Johnston. Carter served as a commander, and, as the pilot of an Apache gunship.
Kimberly and Carter, as well as their two daughters, Reagan and Riley, have traveled throughout the United States, on Army assignment; not always the easy way, certainly, but part of this family's commitment to our country. As an Army officer's wife, Kimberly took on the duties of heading the "Family Readiness Group." The aim of this organization is to keep family members informed, and, to provide support when needed, during deployments, extended tours or field training.
Kimberly considers the part of her life as an Army wife, to have been simply an honor. She will always cherish those years, whether alongside her husband, or, with other military folk and families – all of whom served this country with great heart, and an enduring dedication.